Byju's is a Bangalore-based educational forum founded by Byju Raveendran and his wife, Divya Gokulnath. What started as a venture in helping people to prepare for CAT exams later turned these two into powerful tycoons in the industry. The nationwide lockdown, which was triggered by corona, added laurels to the online educational platforms, accepted their growth by a huge margin, prominent among which was Byju's. It is now one of India's most valuable startups with a net worth of $16.5 billion.
Total Employees: 10,000+
Company located in: Agra, Ahmedabad, Bangalore, Bhopal, Bhubaneswar, Bikaner, Chandigarh, Chennai, Delhi, Gurgaon, Guwahati, Gwalior, Hyderabad, Indore, Jabalpur, Jaipur, Jodhpur, Kanpur, Kolkata, Kota, Lucknow, Mumbai, Mysore, Nagpur, Nashik, Noida, Patna, Pune, Raipur, Rajkot, Ranchi, Surat, Trichy, Udaipur, Vadodara, Varanasi, Warangal,
Type of Startup: Ed Tech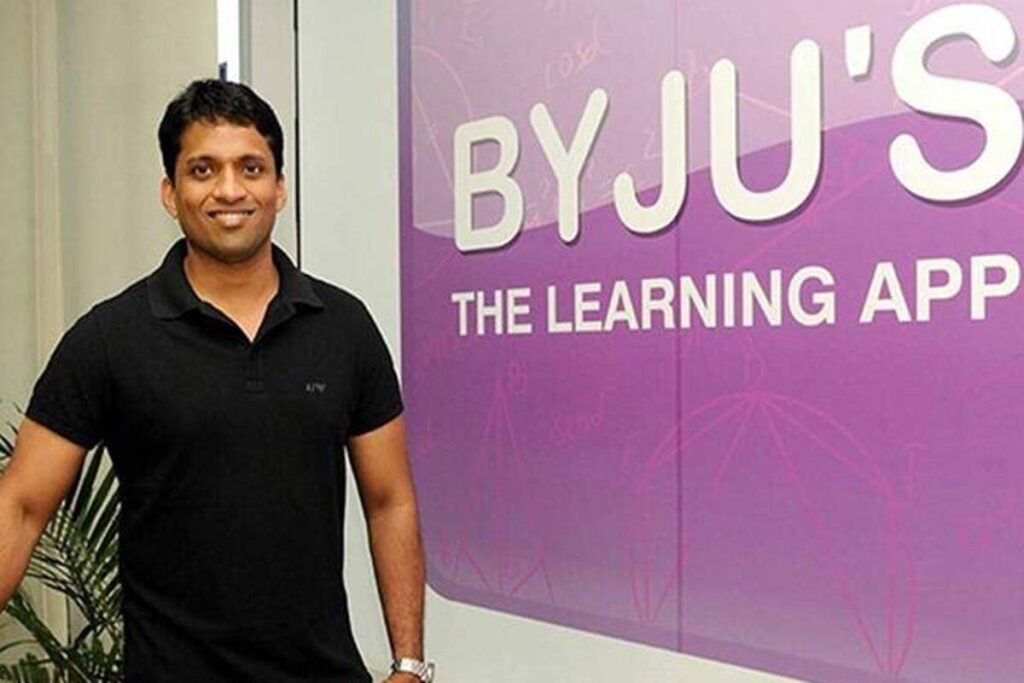 Mission:
"At BYJU'S, it is our aim to build a community of active learners and enable millions of students across the globe to take the initiative to learn on their own and fall in love with learning."
It helps students by offering customized, personalized, and efficient classes to crack competitive exams like IIT-JEE, NEET, CAT, GRE, GMAT, and many more. It vividly advertises its unique learning patterns which highly differ from the traditional bookish ways of learning. In turn, the teaching style inculcates a hunt for knowledge in students, arouses their curiosity for depth in any particular topic, and helps them to chalk out solutions easily to work out problems. No longer do the students find a problem tough, because they already have had their concepts cleared way before.
Vision and Growth:
In 2021 Byju Raveendran was awarded the 'Forbes India Leadership Award (FILA) – Entrepreneur for the Year.' His wife manages the content, user experience, and brand marketing of the forum. Byju's acquired Osmo(in 2019), a US-based maker of educational games, for $120 million, followed by the acquisition of WhiteHat Jr in 2020 for about $300 million and, most recently, Aakash Educational Services for $1 billion.
Expansion goals:
The main goal at Byju's is to create a love for the subject in children's minds and instill a solid, unflinching sense of confidence in them so that they can explore the areas themselves rather than being spoon-fed. It emphasizes on newer aspects and ways of learning by self-doing with realistic examples which leave a lasting impression on a student's mind. The purpose of acquisition of these huge ed giants remains the same- to amalgamate their expertise in their respective fields like coding tactics from Whitehat Jr and test content preparation from Aakash and then simulate the same with Byju's content and tech capabilities to further create more comprehensible content for the students.
While the pandemic had shut down schools across India, Byju's had granted free access to their app till April 2020.
Raveendran Byju has been listed as one among 100's India's youngest billionaire with a net worth of$3.05 billion as per Forbes.
This year, Byju's has raised another $50 million from India Finance Limited (IIFL) and Maitri Edtech.
As rightly said by Raveendran, they truly differ from others due to their innovative way of teaching. They make interactive videos suggesting students how they should learn instead of what they should learn which actually helps in imprinting the fundamentals of courses in their early years, eventually leading them to success. At present, the company valuation stands at $16.5 billion, and it has already carved out a niche for itself in the educational forum.