Flipkart is an Indian E-Commerce Company which was founded in 2007 by two Bright alumina's of Indian Institute of Technology, Delhi namely Sachin Bansal and Binny Bansal. Starting their venture with just a sale of online books, it has expanded over thousands of products like groceries, homecare, fashion and just everything, one can think of. With just a two-room apartment and staff of 150 people in 2008 to employing approximately 30,000 people today, Flipkart has gained popularity and trust among the vast population.
Total Employees: 30,000 (approx.)
Company located in Bengaluru (Headquarters)
Mission:
"To Become Amazon of India by providing a Delightful customer experience"
Flipkart is one of the biggest online stores where customers can find a wide range of products according to their needs and get them delivered to any location with ease. One of the biggest drawbacks that was resolved with much efficacy, was the fast loading of the web application that worked seamlessly on poor network as well and made user interaction quite easy. And the icing on the cake was their extraordinary services, cash on delivery, new exciting items, fancy discounts,30-day replacement policies, free shipping, and delivery reach to all the people across India.
Vision and Growth:
In these unprecedent times, hit by covid19, many industries faced tremendous issues, but E-Commerce ventures benefited and gradually flourished through it, as many people opted for online shopping amidst the lockdown phases and one of them being Flipkart as well. Flipkart's current valuation stands at $37.6 billion with more than 50% rise from the last year. Flipkart acquired WeRead (in 2010) a social book discovery tool, Mine360(in 2011) a digital content platform company, Letsbuy.com (in 2012) Second Largest e-retailer in India for electronics. Flipkart expanded its acquisition by purchasing Myntra for $400 million in 2014 along with Jabong for $70 million. Also, it acquired PhonePe and eBay in 2017. In 2018, Walmart Acquired Flipkart, which became the largest growth factor in their journey so far.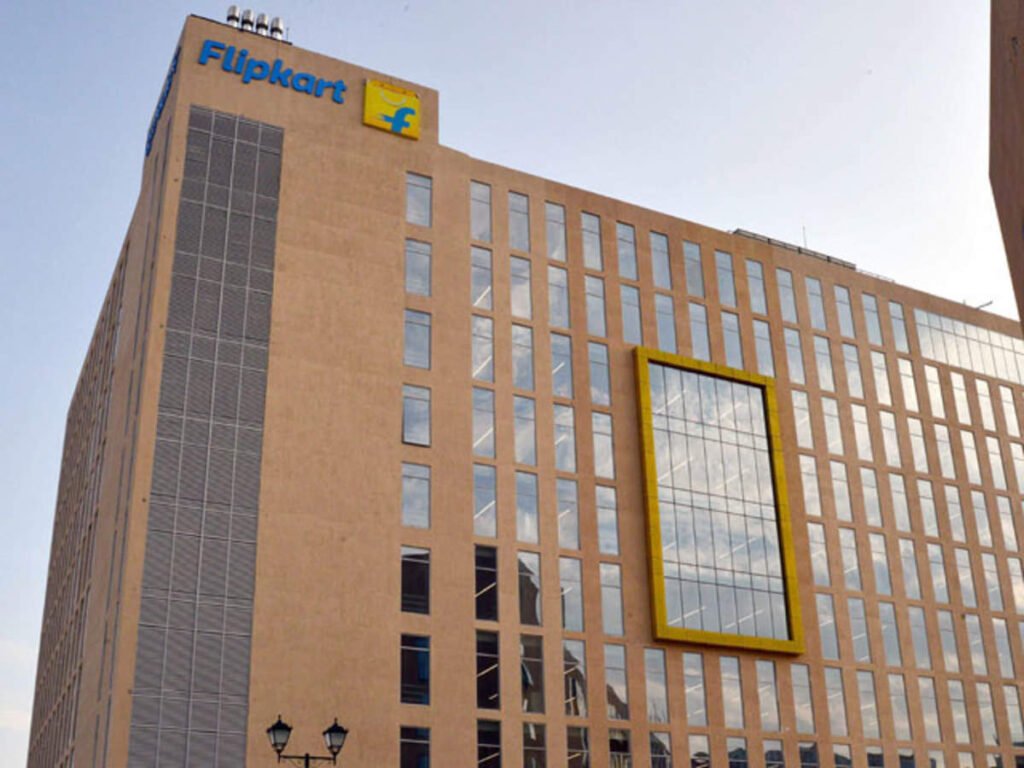 Expansion goals:
The main goal at Flipkart since 2007 has been to provide seamless and intuitive online shopping experience to all the users. Working upon it, the three main objectives currently in their pipeline are:
Expand the monthly gross sales by increasing the sales of electronic items and fashion industry.
Achieving the Net Promoter scale of approximately 55 by improvising the speed and returns of product deliveries.
Cut down extra expenses to break the even Gross Profit Levels.
Sachin Bansal, the co-founder of Flipkart has a net worth of 120 crores USD in 2021 and took an exit from Flipkart after it was acquired by Walmart.
The Biggest Hit in the tremendous success of Flipkart was the introduction of Cash on Delivery Option (COD) which enabled many users to effectively use this application and don't have much knowledge about online transactions.
In 2012, Flipkart came up with its own App as many people starting purchasing smartphones that time. It also acquired PCI DSS certification which helped users to save their card and payment details safely while using the application. Launching next day delivery options and accepting international cards paved a long way in popularity of Flipkart among the large population. Apart from bringing good quality, affordable and wide range of products to the doorsteps of many Indian Households, Flipkart has paved a long way and inspiration to many budding Entrepreneurs who are willing to do something for the betterment of lives of people in India.